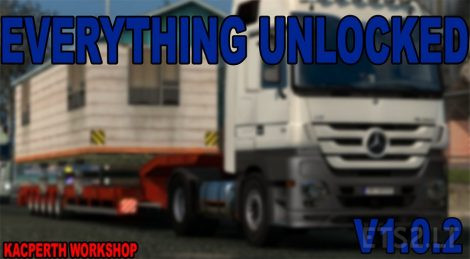 You have most likely seen millions of mods like this before but trust me my one is different. This mod basically enables you to buy trucks and upgrades at a low level such as level 1,2,3 etc.
Changelog V1.0.1 -> V1.0.2
– Removed the Volvo F series compatibility
MOD WAS TESTED ON V1.27 AND NO CRASH OCCURED MAKE SURE YOU GIVE THE MODS HIGHER PRIORITY IN THE MOD MANAGER TO MAKE IT WORK BETTER.
What is in this mod :
– Everything Unlocked for SCS Trucks
– Everything Unlocked for 50K Wheels pack
– Everything Unlocked for the Scania R4 Series (RJL)
SORRY FOR THE CONSTANT UPDATES.
Credits:
Kacperth Workshop, RJL, 50Keda, SCS Software
DOWNLOAD 812 KB