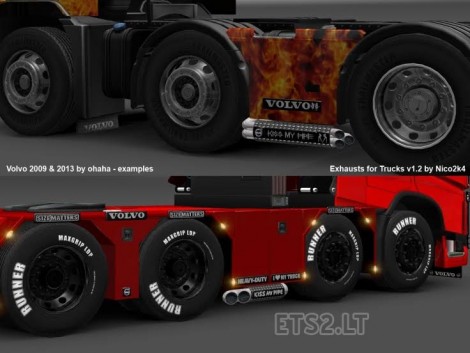 – Add support to:
– BDF Tandem Truck Pack by Flemming V
– MAN TGA by MADster
– Renault Magnum Edit by knox_xss
– Scania Illegal Fat V8 by John Lee
– Add support to new updates of trucks:
– Volvo FH16 2009 & 2013 by ohaha
You can find them in exhaust left and right.
Tested on 1.22.2 – works fine on older versions.
Have fun !!!
HAPPY NEW YEAR !!!
Nico2k4.
…respect download link…
Credits:
SCS, Drivter, Nico2k4
DOWNLOAD 21.2 MB