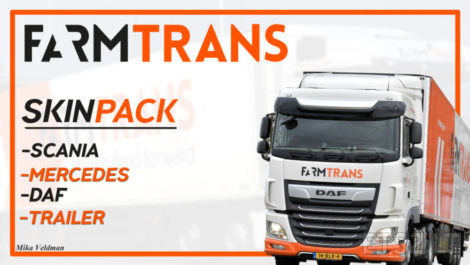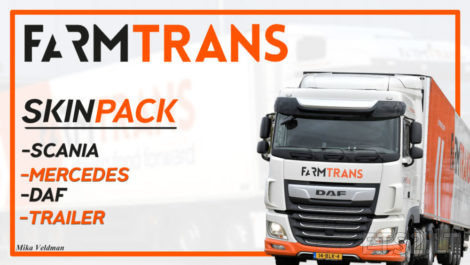 Dutch/Nederlands
—————-
Bedankt voor het downloaden van mijn Farm Trans skinpack!
Let op! Voor de Scania Skin heb je de RJL mod nodig!
Niet her-uploaden op andere websites zonder mijn toestemming!
Credits : Mika Veldman (Fhinx)
English/English
—————-
Thanks for downloading my Farm Trans skinpack!
Warning! For the Scania Skin you need to have the RJL mod!
Do not re-upload without my permission
Credits : Mika Veldman (Fhinx)
Credits:
Mika Veldman (Fhinx)
DOWNLOAD 3 MB