G7_1600LD_8x2 BUS SKIN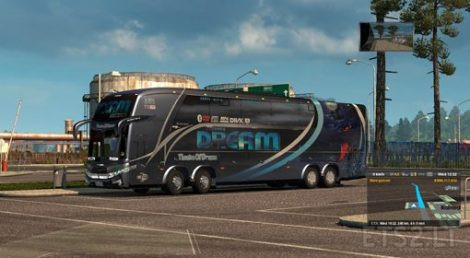 Hey Guys today i have got to share interesting Bus skin for this bus G7_1600LD_8x2 Among the skins is DREAM LINE and Spanish Coach. Belonging to some of the bus companies in My Country Kenya
Works well in version 1.28. Get the bus and skin on Scania Garage.
Credits:
By Mcdonald
DOWNLOAD 6 MB
Popular mods