Grampian Continental Skin Pack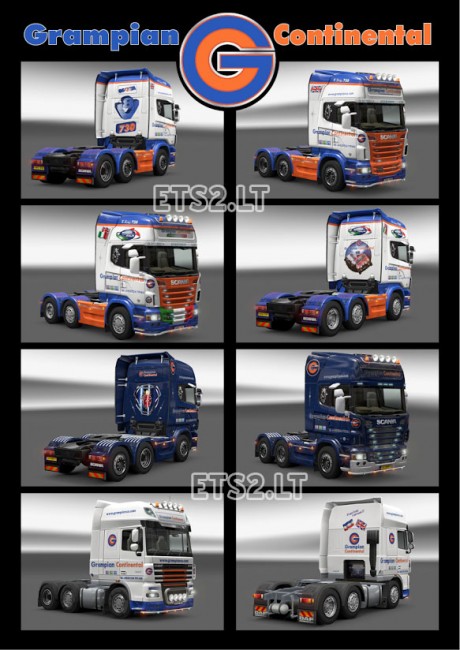 Selection of trucks from the Grampian Continental fleet.
For Scania I use:
maghetto704 (Scania R V4)
https://ets2.lt/en/scania-r-v4/
For Volvo FH2012 I use:
ThePunisher (Volvo FH12 full paint)
https://ets2.lt/en/volvo-fh-2012-punisher-skin/
(for grill: Grill color raster Volvo 2013 v 1.0)
Select in Paint shop. All tested on latest version.
Enjoy.
Credits:
speedy143
DOWNLOAD 11.8 MB
Popular mods