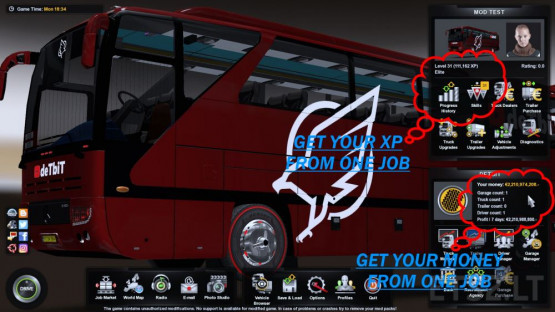 With this mod you can start your new profile with lots of experience points and money.
Also all of the features will be enabled.
This mod works with all of the map mods.
This is just for a fresh start. If you want money and xp on your existed profile, pleae try "Big Money" and "Big XP" mods.
You must activate this mod with high priority.
Compatible for: 1.35
Credits:
deTbiT
DOWNLOAD 16 KB