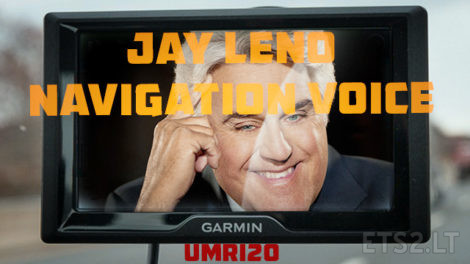 Today I present you Jay Leno Navigation Voice!
-SCS Forum Topc;
https://forum.scssoft.com/viewtopic.php?f=211&t=274129
-Steam Workshop;
https://steamcommunity.com/sharedfiles/filedetails/?id=1773204426
-Ps; There is not UTURN COMMANDS!
-If there's any thing need to be fixed please let me know.
-Installation;
Copy the .SCS files into your mod folder.
Enjoy!
-Credits;
Umri20
Jay Leno
Waze
Don't Reupload! Keep original link if you're going to share.
Credits:
Umri20
DOWNLOAD 3 MB