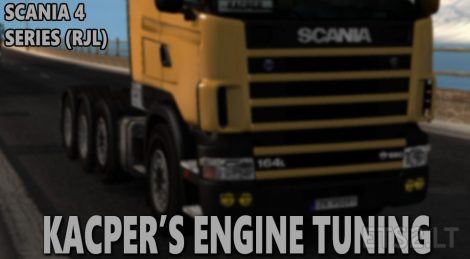 This mod was tested in V1.27 and worked well.
I decided to create this mod because I found the engines not powerful enough to carry normal 35T loads in Iceland. I have upgraded the torque in every engine.
So what does this mod do?
This mod upgrades the stock engines, It makes it easier to go up hills and carry heavy loads. It is suitible for places like Iceland and other places with a lot of hills and dangerous terrain.
More info :
– Work with the latest version of the mod (V2.2)
– Engines are unlocked
– Badges and sounds remain the same
– Game log is error free
– Everything remains the same except for the torque which has been modified.
PLEASE DO NOT REUPLOAD, RESPECT THE DOWNLOAD LINK AND THE AUTHORS.
Happy Trucking 😀
Credits:
Kacperth Workshop, RJL
DOWNLOAD MB