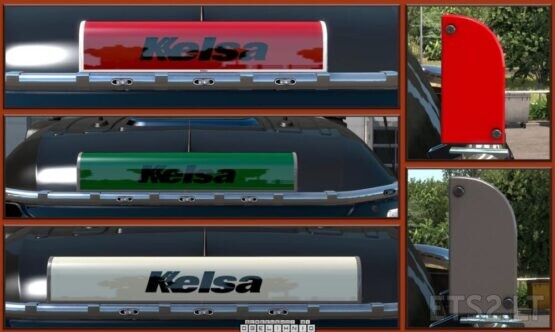 Changes v1.2
Rebuilt all housing variants to closer resemble IRL models;
Updated materials for 1.40 patch
What is this?
This mod adds a small set of Kelsa box type LED nameboards. These require a centred slot on the roof light bars. Models are completely stand-alone otherwise.
Features:
Fully stand-alone, only requires a slot on the light-bar
Slanted type – 3 width options: 900mm, 1050mm, 1250mm. Each size has a separate texture to appply the logo
Rectangle type – 650mm wide
Metal and painted body variant
IMPORTANT!: The painted body option is NOT USING the truck colour. Use the included template to paint the box.
Credits:
obelihnio
DOWNLOAD 2 MB