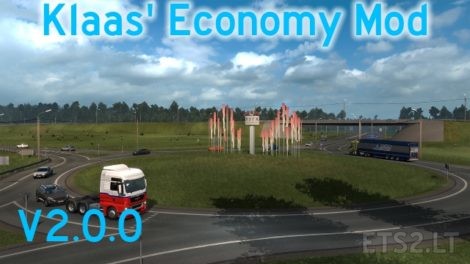 All right reserved to Klaas . Please do not repost this mod.
Contact: klaasnetwor[email protected]
Use contact adress for bugs or any suggestions.
This is a work-in-progress mod. I highly recomend using a new profile, even if you previously used my economy mod. I completely redone at and now it's very close to real-life. Quickjobs start around 0.20€/km, Freightjobs at ~0.6€/km and Cargojobs at ~0.8€/km.
Credits:
Klaas
DOWNLOAD 172 KB