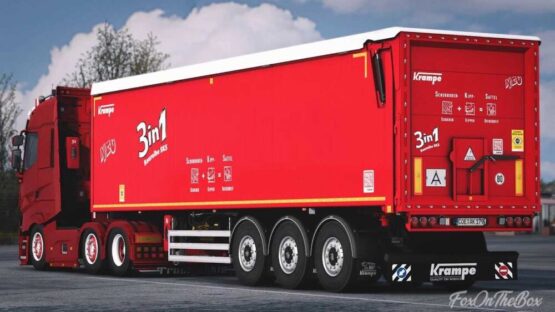 Mod Version: (v2.0)
Game Version: (v1.48.x)
This Add-On adds a standalone Krampe SKS30 1050 trailer to Euro Truck Simulator 2. The Krampe SKS30 1050 is a multifunctional trailer combining tipper and walking floor technique into one.
The Krampe SKS30 1050 features some options to individualize it, different side skirts, mudflaps, different rear light options and more.
Credits:
Gloover
DOWNLOAD 91 MB