Krone SDP27 Skinnable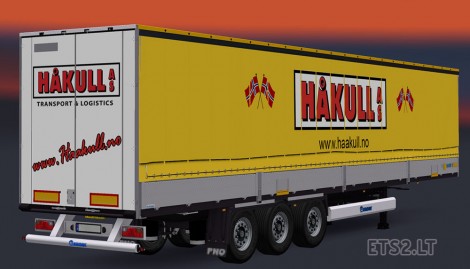 Trailer is standalone. Tested and working on 1.22.x!
Public release DRON4ik194 (original trailer) and (Vaay1999 for making it standalone)
Also public released by me (Staars3D) for mapping and AO so it could be skinned. PMD is locked, but rest of the files are opened for skinning. It comes with Hakull A/S skin, but also template for Photoshop CS6.
If you upload skins, please give credits to us original owners!
Do not re-upload please.
Check out my Facebook page.
https://www.facebook.com/staars3dworks/
Authors: DRON4ik194 (Modeller of trailer), Vaay1999 (Trailer Standalone), Staars3D for mapping and template
DOWNLOAD 9 MB
Popular mods