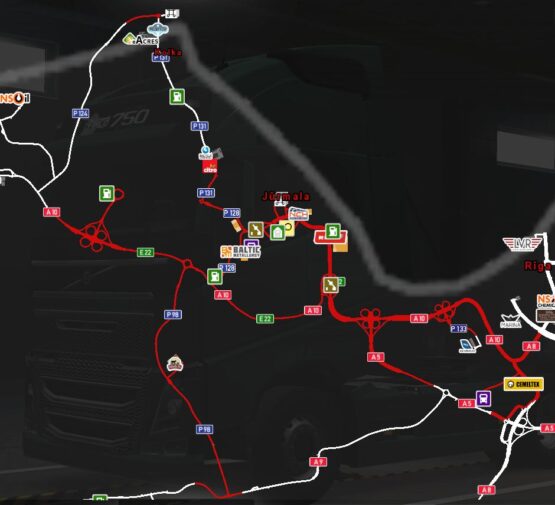 Latvia map rebuild with Compability Update by MCELcreeper and MinecrafterDE15 for ProMods 2.57 and ETS2 1.42 onwards.
Adds several new and rebuilt roads in Latvia!
This package contains all the files for the Latvia rebuild.
7 DLCs (Going East!, Scandinavia, Vive La France !, Bella Italia, Beyond the Baltic Sea, Road to the Black Sea & Iberia) are required to run this mod, as well as Promods 2.57 onwards.
Happy trucking!
Credits:
MCELcreeper and MinecrafterDE15
DOWNLOAD 70 MB