LightFix "mini" Volvo edition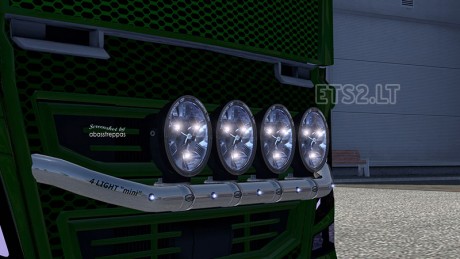 LightFix "mini" Volvo FH16 2012/2013 edition
This light-bar comes with three different looks, paint (which uses the base color of the truck), chrome and custom color.
To change the color of the LightFix mini custom, edit the custom_color.dds located in: /vehicle/truck/upgrade/frontgrill/scania_rcab_2009/textures/
You can also change the color of the logos by editing the decals.dds in the same folder. Do not change the alpha layer though 😉
This mod works with Volvo FH16 2012 made by SCS and ohaha's Volvo FH16 2013.
Take care
abasstreppas
Credits:
abasstreppas
DOWNLOAD 0.3 MB
Popular mods