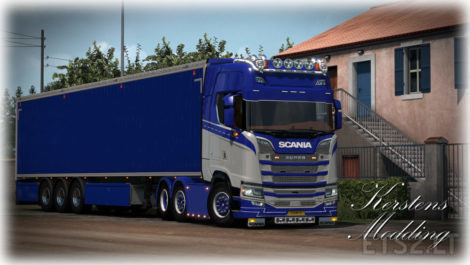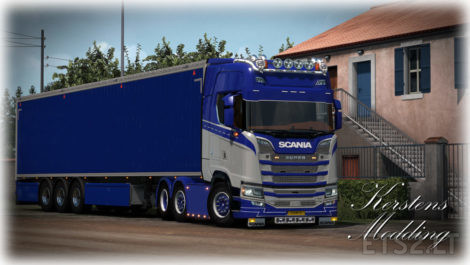 LP Trucking Scania S 1.32
This is a replica skin of the real LP Trucking Scania S.Please respect these credits and keep http://modding.kerstens.eu/product/lp-trucking-scania-s-1-32/ as the downloadlink. Also, keep the original images that come with this mod. Reuploading using that link is allowed! Reuploading using a different link is strictly forbidden!
recommended mods:
– Custom Sideskirts: https://sharemods.com/tghrtzphsn4d/Sideskirt_Custom_Scania_2016.zip.html
– Abbastrepas wheels: http://www.mediafire.com/file/wdod9d04cez8wdm/abasstreppas_wheelpack_3_0.rar
– Sunvisor: https://onedrive.live.com/?authkey=%21ALGtmcEugqn-BX4&cid=CD1061927267CA4A&id=CD1061927267CA4A%211335&parId=root&action=locate
With these mods you are able to recreate the package like on the screenshots.
Credits:
samvanneste, Kerstens Modding
DOWNLOAD 26 MB