Luzern CH Map by Dalexander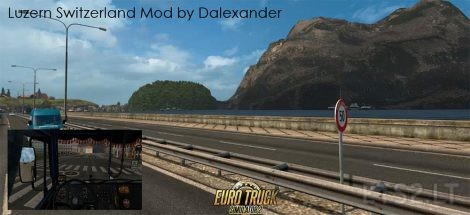 Enjoy my created Luzern map mod for ETS2.
Luzern is a city in Switzerland. Let my present my city where i grew up. 🙂
This Map is compatible with version 1.24.X.X and also with this follow mods:
ai_traffic_pack_by_Jazzycat_v3.7.1
Dlc Cabin Accessories pack v1.5
Maz 6422
Realistic Rain & Fog & Thunder Sounds V3.4 By Kass
trailers_and_cargo_pack_by_Jazzycat_v3.8_deutsch
Tuning Accesories For All Trucks v.1.24
I hope yuo like the Map and enjoy the trip.
Coming soon: Gotthard Pass Mod for ETS2
Don't forget to subscribe me and like in my Youtube Channel. Thank you!
Credits:
Dalexander
DOWNLOAD 176 MB
Popular mods