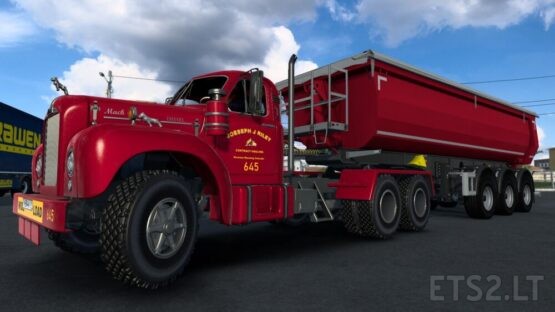 Support only for version 1.43.x.:)
Fixes in dealership, company and desktop.:)
Added new engine on sound – Caterpillar C18.:)
Fixes sounds in interior.:)
Tested on ETS2 version: 1.43.3.4s.:)
In the log all on 100% (percent).:)
————————————————
Authors: mo3Del Truck Game (mTG): Stas556.
3D model of the truck: Sapgh, JAWA.
Envelope in the game, animation: Stas556.
Sounds FMOD: Kriechbaum, CyrusTheVirus, SerialBlack and XBS.
Adaptation and residence permit for the new version of ETS2: MaxX_Agent.
Credits:
mTG
DOWNLOAD 185 MB