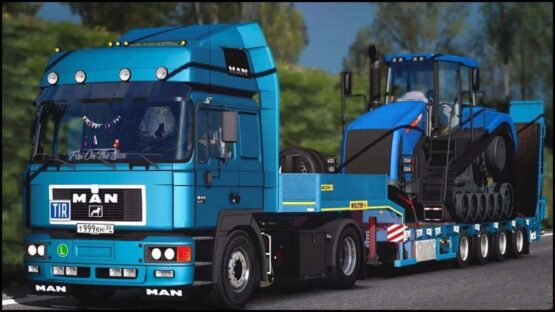 Standalone truck, Sold in MAN Dealer shop.
No details from other games or mods.
Model and additional details created in the 3d editor for this truck.
Cabin:
Sleeper Cab
Cab Hight Roof
Chassis:
4×2
6×2/4
6×2
6×4
8×2
8×4
Engines:
(370hp-600hp)
Transmissions:
ZF-16speed
Changes:
Fixed a crash when choosing a chassis.
Fixed lift axles on 6×2 chassis.
Changes some sounds.
Added accessories in the cabin and on the outside.
Credits:
Oleg Strukov
DOWNLOAD 30 MB