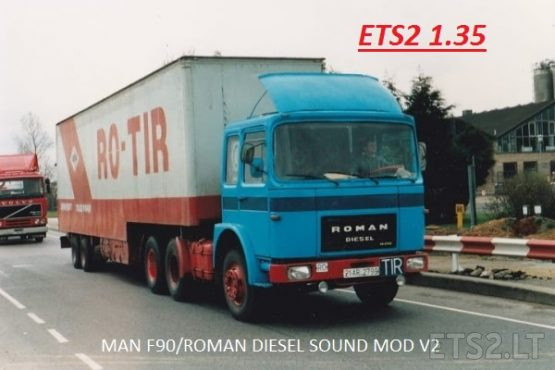 This is the second version of my previous Roman Diesel sound mod.
This mod is adapted for Roman Diesel by MADster & MAN F-series F90 by Lexa and Truckercharly
Sounds are now changed to real sounds found from real recording of a MAN F90 19.362. Everything from start up to idle sound, engine sound, horn, sticks, blinkers etc., everything obtained from real life sounds.
For this sound to work, you need the following trucks:-
1. MADster's Roman Diesel
2. MAN F90 by Truckercharly
Enjoy and if you liked my work please don't forget to donate in my paypal account
https://paypal.me/lynx120hp
Credits:
LynxKris (Lynx's Modding),
DOWNLOAD 4 MB