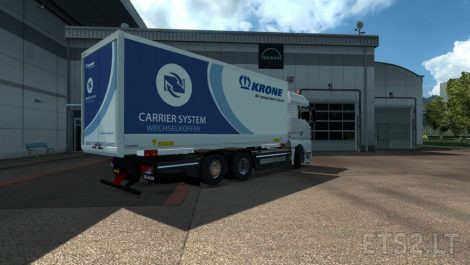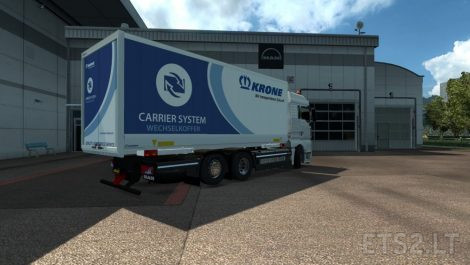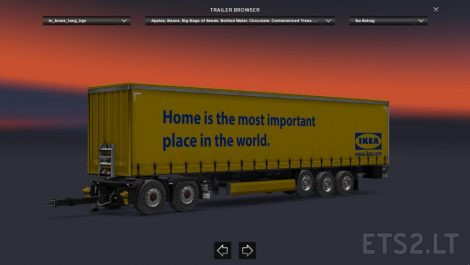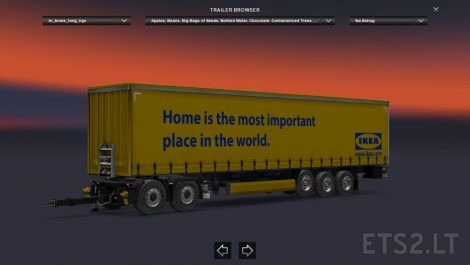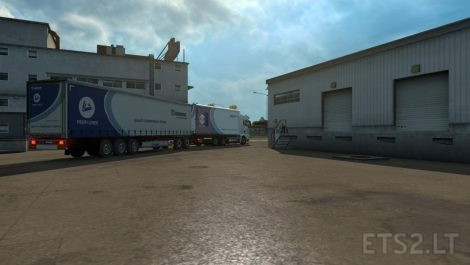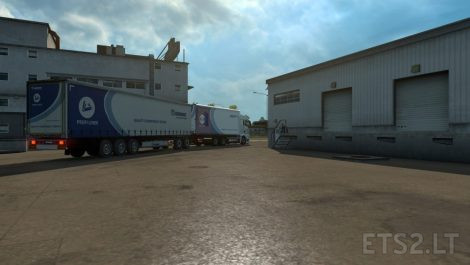 version: 4.9
Standalone trucks, Sold in MAN Dealer shop.
version ETS2 1.30
The current version of the mod and its discussion:
UV Template for all Trailers and containers.
http://forum.scssoft.com/viewtopic.php?f=35&t=242487
What's new in version 4.9
Added: New BDF Trailer (Krone Profi Liner Long with trolley). registered in Scandinavia and Germany.
Added: Empty Trailer Krone with trolley.
Fixed: red glow of the GPS.
Fixed: All Trailers.
Unpack the archive into a folder /MOD/
PLEASE DO NOT CHANGE THE ORIGINAL DOWNLOAD LINK.
Credits:
XBS
DOWNLOAD 95 MB
https://youtu.be/weEDrhcnT10