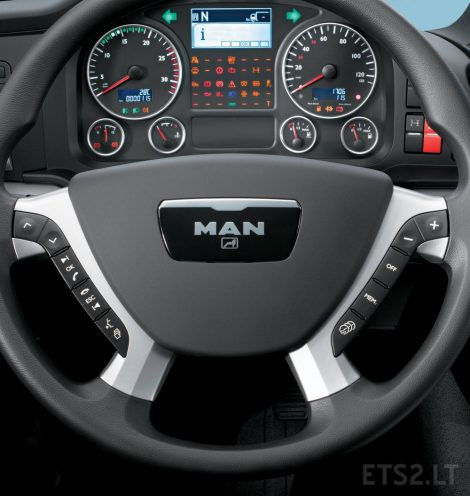 Hello!
This mod is my rework of official mod made by Yafet Rasta.Jr. All credits go to him.
After a long time it's time to do overhaul of this mod and I tried to make it as realistic
as possible. I asked him to use his sound records but he didn't answer me… however I reworked
it to make this game more comfortable to play for other players and me. I hope you like it!
As a reference material I used these videos: https://www.youtube.com/watch?v=nsUTQvbbhqo
I tried to make it as much closer as this sound which you can hear on the videos. Windows
are closed, because sound drastically changes when windows are opened, that sound is irrelevant.
MAN TGX Euro 5 Realistic Sound Mod is compatible with SCS and MADster MAN TGX Euro 5 v2.4. All
you have to do is to place it above your MADster mod and it will work.
If you find any bugs or if you have any recommendations how to improve this mod feel free
to contact me.
Changelog: changed overall sound volume
reduced bass sound
better transitions for bass sound pitches and volumes
activated engine brake sound
eliminated idle sound and many more improvements…
Credits:
Reworked by retro Yafet Rasta.Jr. original author
DOWNLOAD 5 MB