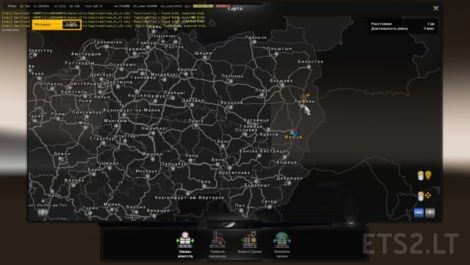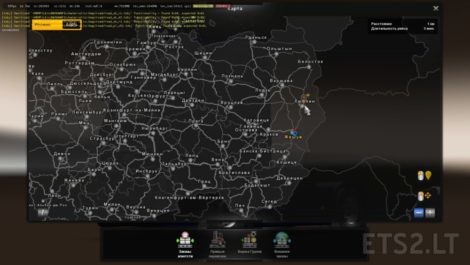 It is necessary to have a DLC East and Scandinavia.
Version 1.3.2
New RC for TSM users.
Restored border in Zgorzelec.
Added end barriers on A4 in some places.
Restored signs on the border of the Warmia-Mazury and Podlaskie Voivodeships.
Correction for those who do not have Beyond the Baltic Sea, who restore S7 and restore S51.
What has been changed or added:
Poland:
Main road numbers.
Signs of the Polish province (province).
Restored Highways: A1, A2, A4, A6, A8
Rebuilt highways: S1, S3, S6, S8, S11, S14, S17, S19, S52, EOW (Express Bypass in Warsaw), (S7 and S51 if you are not using the BtBS fix)
Restored cities: Katowice, Warsaw
Added cities: Rzeszów, Gliwice
Slovakia:
New font character
Restored Highways: D1, D2, D3, D4
Restored Highways: R3, R4
Compatible with RoEx, Rusmap and TSM.
Not compatible with Promods or MHA from Alex.
There are 4 files in the archive:
1. The card itself: Great_Poland_v1.3.2.scs
2. z_Great_Poland_no_BtBS_Fix.scs – For those who do not have Baltic DLC.
3. zzzzzz_Great_Poland + RusMap_RC.scs
4. zzzzzz_TSM_Great_Poland_RC_v3.scs
Credits:
ModsPL, Dominiko, Dawid2849, TSM Team, Arayas, SlavikSD
DOWNLOAD 62 MB
https://youtu.be/Tgz13MJLiNs