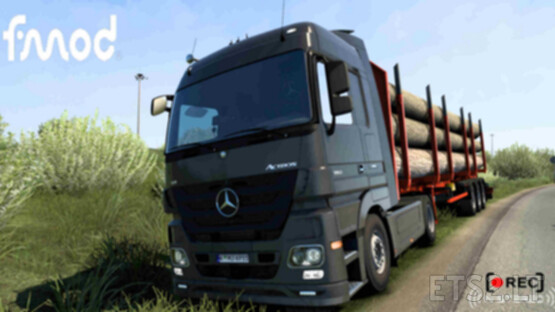 Hi everyone Im back withe another beautiful sound recorded by Me (Ibanbelushi ) with a new method and new quality recorder im proud of this work now
is very nice to record some of things of this truck and i very mpressive with the quality and mastering of the sound after recorded
specially the tires sounds very nice sound my favorite sound recorded in this truck
special thanks to fabien01 for the opportunity record this truck
the truck is amazing Mercedes actros V8 1860 600hp is a Monster !!!!!
-Real Startup and Stop
-Real Idle sound
-Real Interior Cabin Sound (blinker,swith,etc)
-Real Air Horn
-Real Engine Brake sound
-Real Retarder sound
-Real Air warn alarm Sound
-Real Air brake
-Real Engine Sound v8 1860 OM502
Enjoy your Trip !
Credits:
Ibanbelushi
DOWNLOAD 3 MB