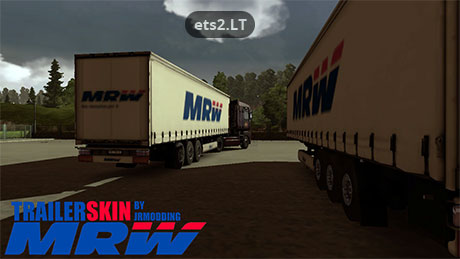 MRW TRAILER SKIN
by: JRModding
This trailer skin replaces the Eurogoodies trailer skin with the
Spanish logistics skin, MRW.
HOW TO INSTALL:
Simply extract the .scs file and place it into the following
directory:
C:/username/documents/Euro Truck Simulator 2/mod
NOTE: If the mod is not working, try the following:
– Make sure that you haven't got another mod that may interfere with
this one. If so, disable it.
ENJOY!
DOWNLOAD 0.76 MB