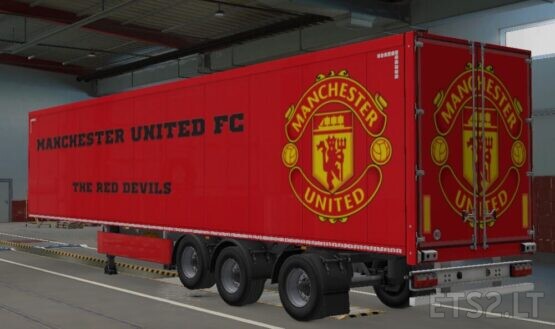 Another EPL trailer, this time for fans of Manchester United.
I went for a simple retro look for this one.
As always, created with Mods Studio 2, and tested in 1.40 with no issues.
Works with all stock SCS 136 box trailers.
Please do not re-upload to other sites without permission.
If you like my work and would like to support me you can buy me a coffee: https://www.buymeacoffee.com/mukoyawi
Credits:
Kevin Chapman (KTG)
DOWNLOAD 2 MB