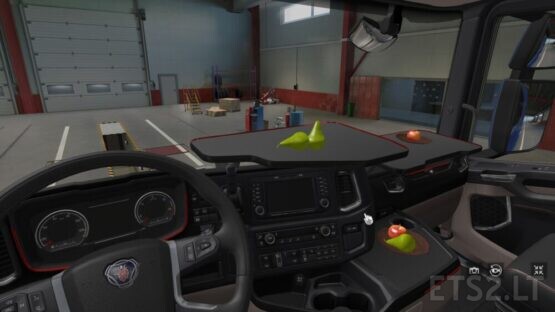 This mod for Euro Truck Simulator 2 contains vitamins: A, В1, В2, B6, B9, С, E, К, РР and etc. or just Apples, Pears, Garnets and Orange (special for DLC Iberia).
For this mod to work, NO DLC are required.
If you have any problems with the mod, let me know.
This mod supports 41 truck models for ETS2, if the truck you need is not supported, let me know.
Correct work with other mods is not guaranteed.
Do not post this mod on resources without my knowledge and permission!
Version 1.0:
Includes 4 base fruits with 13 different combinations.
Credits:
Author: ivangrandsonone A.K.A "IVAN"
DOWNLOAD 36 MB