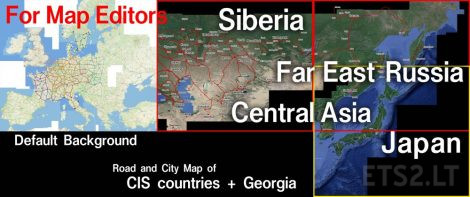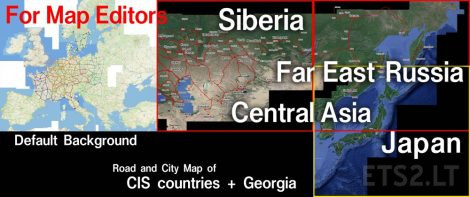 Additional Background images for ETS2 mapeditor.
This background images offset and connect from the corner of default Europe.
You have to edit some definition for use it.
Please check Readme.txt
3 of the Additional Sector includes Volga,Caucasus,Urals,Siberia,Central Asia,Far East,Sakhalin,Kamchatka,Japan.
also,It has the road map between Russian and CIS ,Georgian cities.
Perhaps, coordinates of this backgrounds will be used future Japan Project Map.
Credits:
Koutsu
DOWNLOAD 4.6 MB