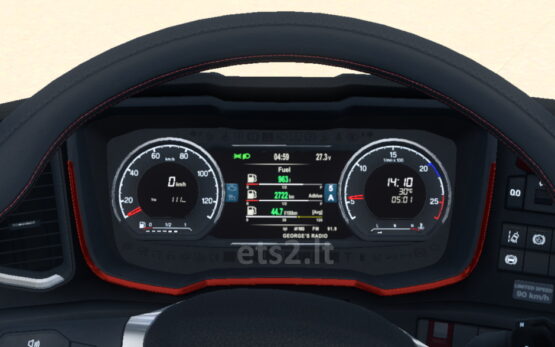 For 1.43 Only
Another one attempt to create dash with SCS uv-layout.
This mod also contain
– Parking and low beam indicators.
– Cruise control with tolerance gap
– ETA time only (under clock)
– Time to rest (is you use fatique)
– Suspension load on "Pressure" screen
– Differential temperature on "Temperature" screen
– Trip fuel consumed on "Trip info" screen
and many other features.
Tested on pure SCS Next Gen Scania S (exlusive) truck. No other custom truck model was tested. Check on your own risks.
Credits:
Piva
DOWNLOAD 280 KB
DOWNLOAD 280 KB [mirror]