No cars, trucks, oder AI MOD v1.0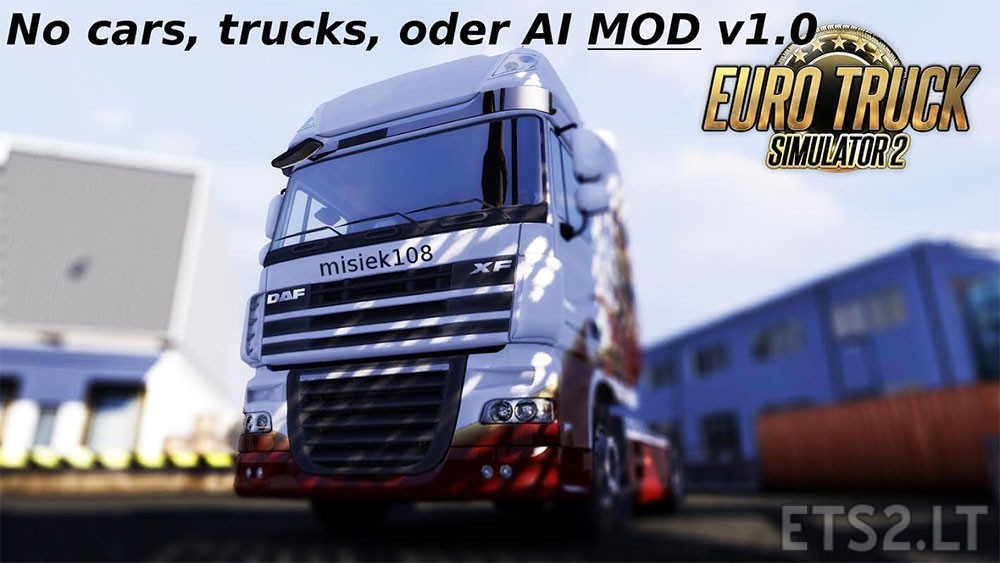 Do you go crazy in ETS2? Do you peace of mind on the road? Interfere with those cars and trucks? This mod is for you !!
Mod removes completely the movement of AI.
-Working To 1.23.x, 1.24.x and later;
-works 100%;
-not makes mistakes;
-clear log;
-Good alternative to increase FPS.
Do not change the link !!!
Allow for elevation of the outside ETS2.lt but please retain the original link and author !!!
Credits:
misiek108
DOWNLOAD 740 KB
Popular mods