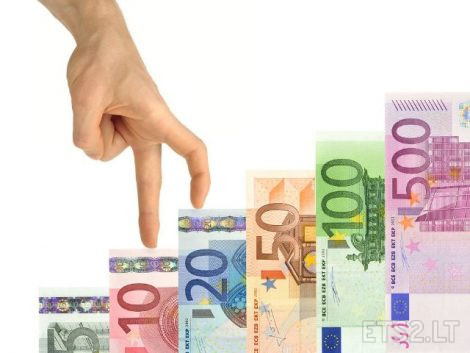 PURPOSE & NATURE OF THIS MOD:
More realistic and dynamic game economy, slower economy progression but more dynamic and more flexible than the vanilla. The vanilla's economy is fine for casual players but this mod answers the need of serious sim players who want to experience things closer to real life but not as difficult as in real life. The name "MoConomy" is simply from my name Momo + Economy.
HIGHLIGHT FEATURES:
– Own your dream fleet faster (if you wish) without cheating. Now the bank will give you more credit and more variety of loan offers ranging from 100K up to 20 millions. You can start your fleet earlier but you still need to pay back and have a very high responsibility to do so.
– More realistic income per km both you and your AI drivers. It's somewhere between real life and gaming. So a good balance.
– Now you need to think strategically and plan your business ahead, whether to start small or challenge a big responsibility.
DETAILS OF THE CHANGES:
1. Bank loan steps
– 100,000 pay back 48 weeks
– 1,000,000 pay back 96 weeks
– 10,000,000 pay back 192 weeks
– 20,000,000 pay back 384 weeks
2. Back credit limits
– Level 0 = 1,000,000
– Level 10 = 20,000,000
3. Trucks owned before online = 1
4. Abandoned job fine = 5,000
5. Max driving time before sleep = 12 hours
6. Minimal AI salary = 50
7. Driver revenue per km = 0.5 Euro
8. Driver hire cost = 100
9. Fixed revenue = 600
10. Revenue per km = 2.5 Euro
11. All reward bonuses are reduced.
12. Experience After level 7 will take longer time to get promoted (1,000 points per each level).
13. Ferry prices use Promods' prices.
Other than those mentioned above remain vanilla value.
COMPATIBILITY & USER INSTRUCTIONS
– Game patch 1.30 and all DLCs compatible
– Promods 2.25 compatible
– Other map mods compatible but may have a ferry price issue.
– Save game compatible but not recommended.
– To experience the full effects, you need to start with a new profile. (Highly recommended)
– Can be used with other economy mods but place this mod higher than them if you want the effects of this mod to override the others' (when one or more effects are in conflict).
USER AGREEMENT
– You are not allowed to re-post by another download link.
– You are not allowed to change the name and re-post.
– Only use my original download link to re-post.
DONATION
Tips are always appreciated.
https://www.paypal.me/aaticha
FOLLOW MY MODS ON FACEBOOK FAN PAGE
"Momo's mods"
https://www.facebook.com/Momos-mods-365686307191461/
OR BOOKMARK THE FOLLOWING PAGE
https://ets2.lt/en/?s=momo
MY YOUTUBE VIDEOS
https://www.youtube.com/channel/UCEAtYWr0IodkLyO9W4tMbpg/videos?view_as=subscriber
Credits:
Momo
DOWNLOAD 45 KB