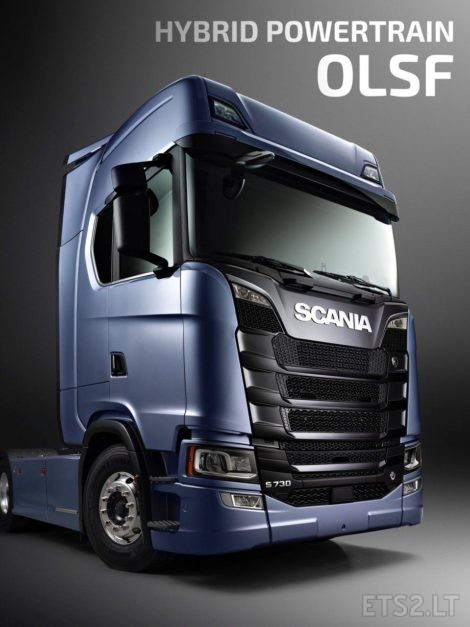 Please don't reupload this mod, respect the original link!
——————————————————————–——————–
Changelog (2.0):
– Exterior sound fixed
– New diesel engine sound effect, more and silent
– Improved performance
——————————————————————–——————–
Description: Watch the YouTube video
A powerful electric engine and a very powerful diesel engine, together in a single truck delivering a combined power of 1200 HP and 5000 Nm with extraordinary fuel efficiency.
The power delivery is distributed according to the driver's demand. Below 1600 rpm will only work the electric motor, above 1600 rpm the diesel engine starts.
This system needs a gamepad or pedals to control the throttle. With the keyboard the engine will always work at full power.
——————————————————————–——————–
Advices and requirements:
> It only works with a CVT transmission included in the mod
> Requires ETS2 1.32 or newer
> Sound mods for Scania trucks can cause errors
Credits:
OLSF
DOWNLOAD 30 KB
https://www.youtube.com/watch?v=t8ElE4TI3ns