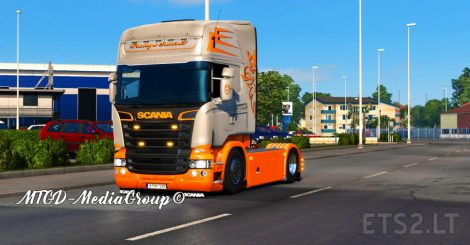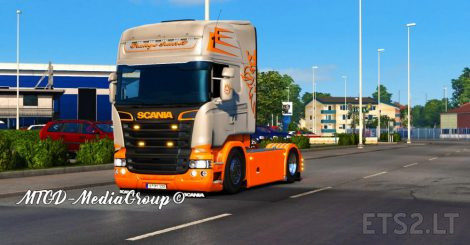 This is a fictional skin made by the MTGD-MediaGroup©
This is for the RJL Scania R. It only works with the Topline cab.
The painted grill is deliberately there as the stock matte-black grill complete's the look.
Check out our Facebook page if you'd like to make any inquiries:
https://www.facebook.com/MTGDMediaGroupModding/
Do not re-upload the mod without our permission.
Thanks for reading and enjoy the mod!
Credits:
MTGD-MediaGroup©
DOWNLOAD 902 KB