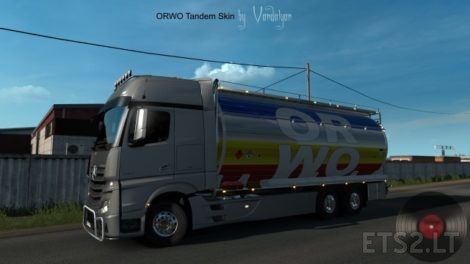 ORWO old reel to reel tape company based tandem skin (a little while back I created the ownable trailer version too), Enjoy.
Credits:
Flemming V. for this amazing mod
paint.net for letting me making this skin easier
SCS Software for this amazing game
YOU people!
Modifying, editing, copying, reuploading strictly prohibited!
If you want to help a little bit more you can do it at PayPal.me/VandallRTR
Credits:
tyb33rk, SCS,Flemming V.
DOWNLOAD 60 MB