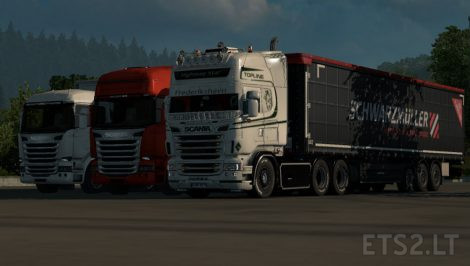 skin is maded for scania rjl V2.1
respect authors work do not reupload
enjoy
Credits:
Alexandar Lone Wolf
DOWNLOAD 343 KB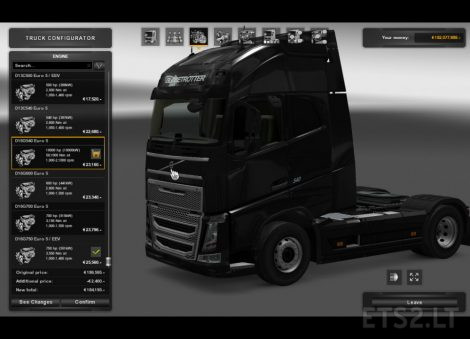 Engine upgrade For Volvo FH2012 and upgrades
Transmission
Support 1.26xx
Credits:
Skyrim
DOWNLOAD 6 KB
Engine upgrades for scania 10000HP ,and
transmission.Vehicle speed increases
Support versions 1.26
Credits:
SkyRim
DOWNLOAD 5 KB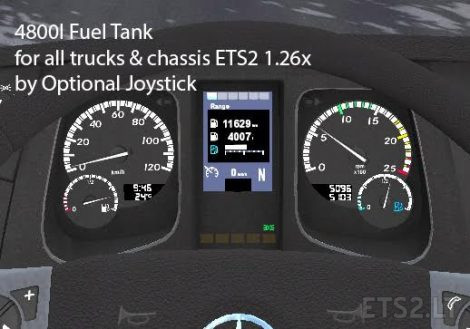 This mod increased your fuel capacity to 4600l for all trucks and chassis.
Changes from previous Version:
– Adblue tank capacity fix
How to install:
1. Download Mod from link
2. Copy to ETS2 Mod Directory
3. Activate it in Mod Manager
4. Enjoy
Greetings
OptionalJoystick
Credits:
OptionalJoystick
DOWNLOAD 122 KB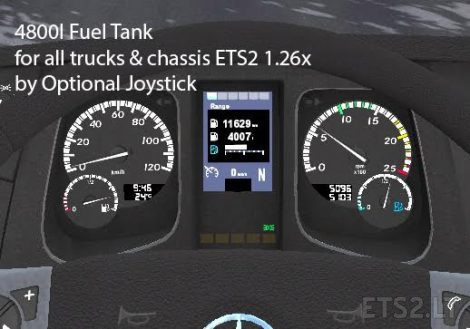 This mod changes the fuel capacity for all Trucks and Chassis types to 4800 litre's, so you don't have to refuel so often.
How to install:
– Download Mod from link
– Copy it in you ETS2 Mod Folder
– Activate it in the Mod Manager
– Enjoy!
Greetings:
OptionalJoystick
Credits:
OptionalJoystick
DOWNLOAD 122 KB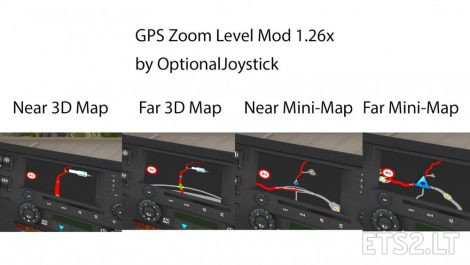 This Mod changes the Zoom Levels for your GPS System (see Screenshot)
Greetings
OptionalJoystick
Credits:
OptionalJoystick
DOWNLOAD 5 KB