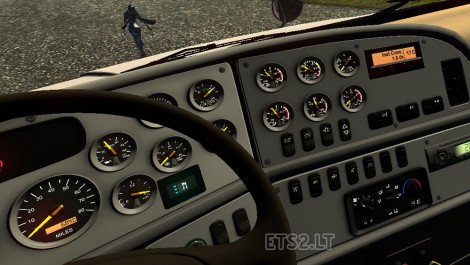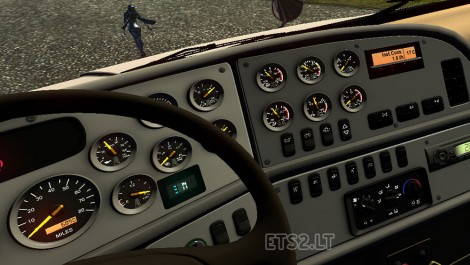 Ok, this is some-kind of modified on-board Computer for Peterbilt 387 by Gosha_Motor. This mod adds some useful information to Peterbilt's default computer. Now it's background is yellow. And also I changed odometer digits to "bold" for better visual.
Special thanks to Gosha_Motor for his great work on this truck.
For those, who use default Peterbilt's computer with odometer on it's page, sorry friends, maybe I'll add it later to additional page.
Author: kirilloid22
DOWNLOAD 120 KB