ProMods + RusMap Zoom 1.24.XX_by_Rockeropasiempre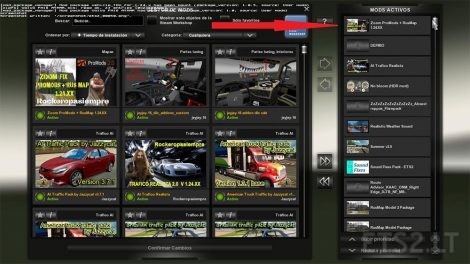 Well, seeing that we have the new Promods 2.3 and some of us like to combine it with the Rus Map 1.6.3, I have carefully worked on this mod to the theme of zoom, drawing information from old files and adapting to 1.24.
Respect the order of files both maps.
And put the fix above the map, I have it on top, but it is above maps serves.
The mod includes zoom undamaged.
To remove it and play with damage, open the mod, right click open with winrar, then open the def folder and delete the file: damage_data.sii
Please respect the original link.
File weight: 40 Kb
Sharemods download link.
Credits:
Rockeropasiempre
DOWNLOAD 40 KB
Popular mods