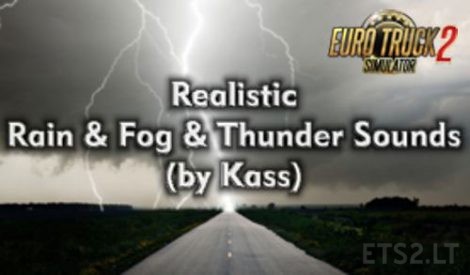 Features In Rain & Thunder Sounds In V1.2 Version:
* Compatible To Work With ETS Game Versions 1.24.x & 1.25.x
* 4 Realistic Thunder Sounds.
* Realistic Thunder Sounds Inside Cabin & Outside Cabin Of The Truck.
* Realistic Rain Drops/Windshield Effects.
* Now works with some other Weather/Enviroment mods.
Note: This is not new video, same video from my other mod in with u can hear the Thunder sound and the Rain etc.
Author: Kass
DOWNLOAD 1 MB