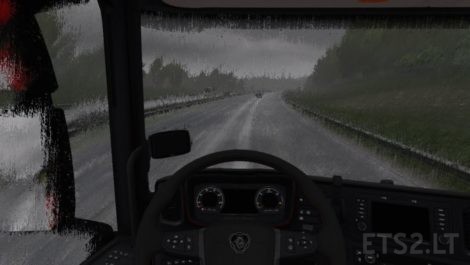 Mod realistic rain, realistic reflection of rain and rain without streaks.
– Rain looks more realistic
– Stripes appear on the glass during the rain
– Big rain changes, rain should be more pleasing to the eye. and raindrops in the cabin are much denser, and after 2-3 minutes the rain disappears from the glass.
Set high priority!
Credits:
ladronerko
DOWNLOAD 2 MB