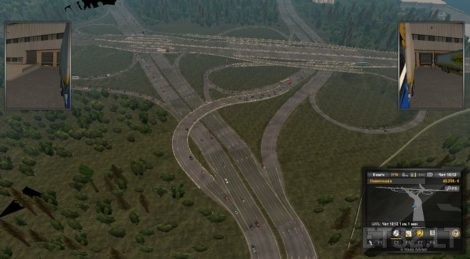 I am rebuilding road network on Rusmap, mainly rebuilding interchanges and modifying highways to real number of lanes.
Rusmap and Promods are required.
Unlike non-Promods version, Promods version has a bit more realistic interchanges and roads, including more semaphores, where are in real life, and very realistic navigation signs on some roads.
Better traffic flow Rusmap contains Promods version because it is more realistic than original Rusmap, but it is required: I removed assets in Better traffic flow file in order to reduce total size.
Here you can choose files which you want to download, ask any question, report bug/crash and follow my work:
https://www.promods.net/viewtopic.php?f=42&t=14202
There are all my mods.
Changelog:
Fixed shifted background map.
Credits:
Brainiac, FLD
DOWNLOAD 161 MB