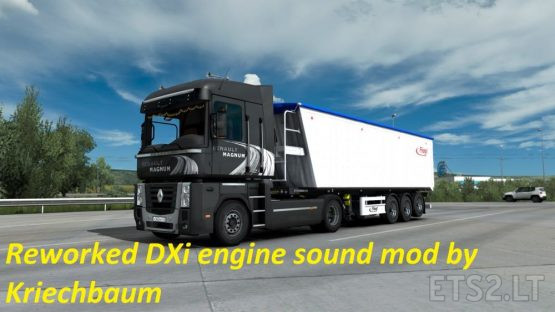 Hi all,
Reworking of the weekend : The Renault DXi engine sound.
This mod uses the SCS sound samples, but i have totally from scratch rebuild the sound mod, and added that famous fan sound, signature of this engine.
It works with the Renault Magnum of SCS, and Knox_XSS. It also works with the SCS Renault Premium.
Credits:
Kriechbaum, SCS
DOWNLOAD 1 MB