Renault Magnum Skin Pack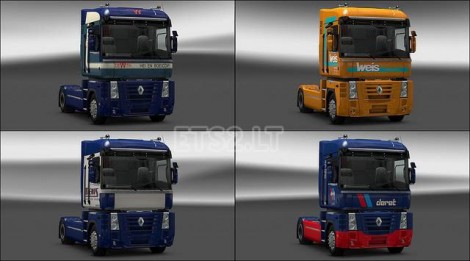 A set of high-quality skins of actual transport companies for Renault Magnum.
Currently only four companies are presented. Later events will be expanded and updated.
Skins adapted from Magnum knox_xss, but work on the standard model of SCS.
Compatibility with other Magnum has not been tested and is not guaranteed.
Game Version: 1.20, 1.19
Credits:
Косяк_Марихуанович
DOWNLOAD 0.7 MB
Popular mods