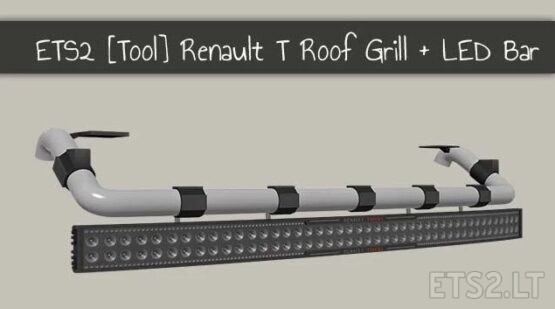 Info about Roof Grill:
The grill using the truck color and support up to 32(16 per side) slots for A or B cabin versions.
For proper attaching the LED Bar just use the attaching spot in the middle and little under the grill.
Info about Led Bar:
The LED Bar can be attach/detach to the grill.
Supported lights are Turn Signals, Low and High beams.
KNOW ISSUE:
The LED Bar is showing like attaching option for all available roof grills.
Credits:
SASq
DOWNLOAD 50 MB