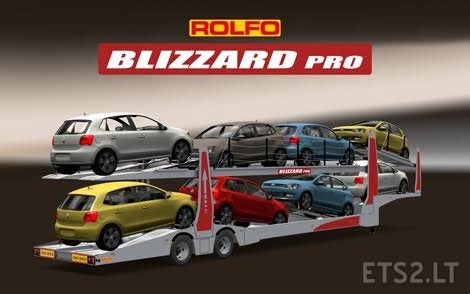 Version 1.0
Tested on game version 1.23.x
Description
This is a commonly used in Russia car-carrier.
Mod is standalone, does not replace anything. It has own cargo: Volkswagen Polo, 10 tonnes.
Trailer spawns in Scandinavian companies (DLC) as well as base game companies
Authors
base 3D model: Serega_Cross
VW Polo: GT Racing 2
remake and conversion to ETS2: Eugene
wheels: Ventures, Kamaz
I am sorry if i forgot someone.
Installation
Add .scs file to your mod folder. Don't forget to enable mod in profile selection.
Credits:
Eugene, Serega_Cross, Ventures, Kamaz, GT Racing 2
DOWNLOAD 12.9 MB