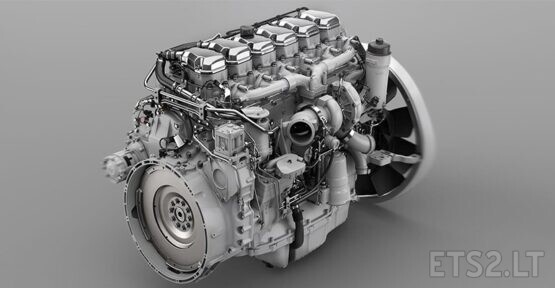 This is sound mod for RJL Scania RS,R4,T,T4,G, and Default SCS Scania (Only R 2009 and Streamline series).
NOTE: In order to work correctly, you need to have "Scania DC9 E4 Sound [1.40]" -mod installed and enabled in mod manager. Place this mod above the main package.
Changelog :
-Released for 1.40 patch.
-added standalone effects sound.(like horn,airbrake,reverse buzzer,airgear also air compressor effects).
-added interior accessories sound. (small part from kriechbaum)
You can share this on other sites but KEEP ORIGINAL DOWNLOAD LINK AND CREDITS! NO NOT REUPLOAD TO OTHER FILE SHARING SITES! You can freely edit mod for personal use. Publishing edited mod without my permission is forbidden!
Thanks for Max2712 for air_compressor sound tutorial.
The mod has been tested to work in ETS2 version 1.40.x without any issues.
Credits:
Bimo Wahyu Saputro,Kriechbaum,SCS
DOWNLOAD 7 MB