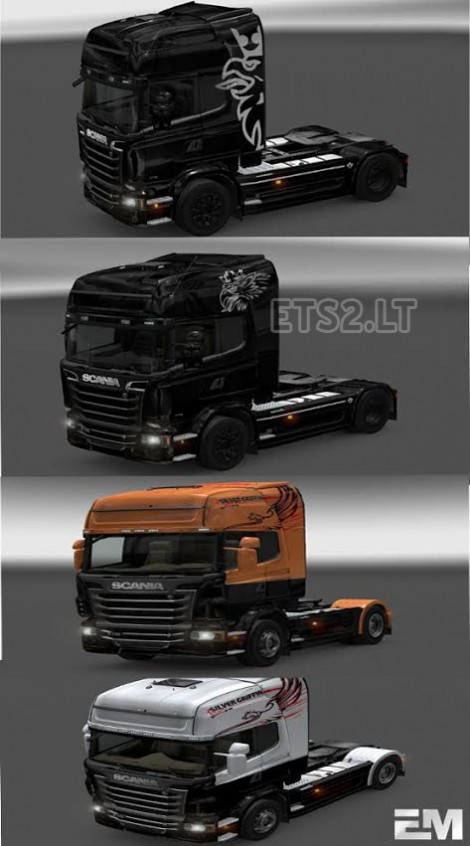 Four Classic Scania Griffin skins.
Suitable for the Scania R Topline and Scania Streamline Topline.
The second mod of powerful group Elite Mods(EM)
I suggest you download this Mod.
DO NOT REUPLOAD WITHOUT MY PERMISSION!
-4 Skin Griffin
-Three Type Skin Eagle
-One Type Skin Limited Edition
-Good Material & Texture
Good Luck!
Credits:
ariaei-group-pc(EM TEAM)
DOWNLOAD 0.5 MB