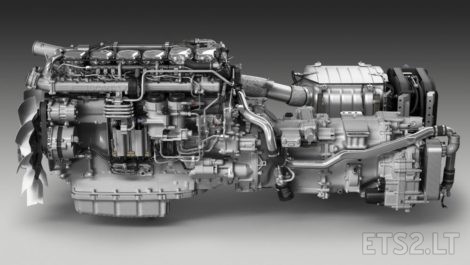 Version: 1.1.
Competible 1.31-1.35(last beta)
-SCANİA NEXT GEN R AND S V8 ENGİNE SOUNDS CHANGE.
-NEW ENGİNE BRAKE SOUND FOR V8 ENGİNES.
-NEW RETARDER SOUND FOR V8 ENGİNES(VOITH GEN2).
-NEW TORQUE CONVERTER AND OPTİCRUISE TRANSMİSSİON SOUND FOR V8 ENGINES.
-NEW RETARDER AND ENGİNE BRAKE SOUNDS FOR ALL NEXT GEN SCANİA R AND S ENGİNES(VOITH GEN1).
Credits:
engineer
DOWNLOAD 8 MB