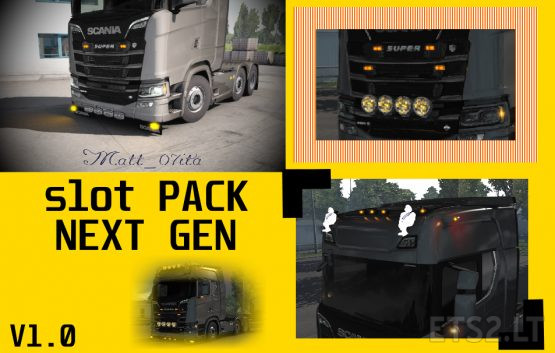 Hello guys!
To make things easier for you I have created a package that groups all recent mods for NEXT GEN.
These will not be only the mods but in a while some other mods related to the Scania NG will come out
in this package:
– BOTTOM SLOT
-FRONT SLOT
-ROOF SLOT V1.5
With this pack will come out a fantastic scania holland style
RECOMMENDED MOD:
-JETTA addon
-50K
-HELLA PACK
-COMPATIBLE EUGENE SCANIA
LEAVE THE ORIGINAL LINK !!!
Credits:
Matt_07ita
DOWNLOAD 43 KB