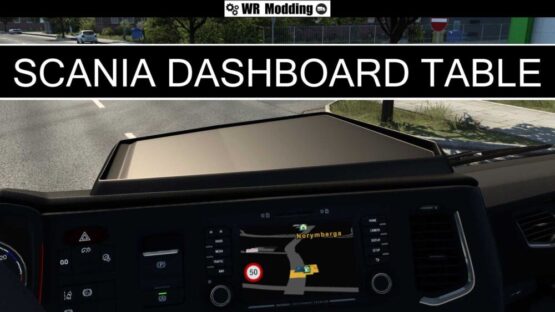 Dear Customers,
I want to present you: Scania Dashboard Table addon
Fully compatible with 1.47 game version. Could be use with Eugene's Scania Pack.
Mod includes:
Original Scania's Dashboard Table (EU and UK version)
This table works with accessiories mods.
When you are buying, you're accepting rules from the "No Refund!" window.
Credits:
WR Modding
DOWNLOAD 999 KB