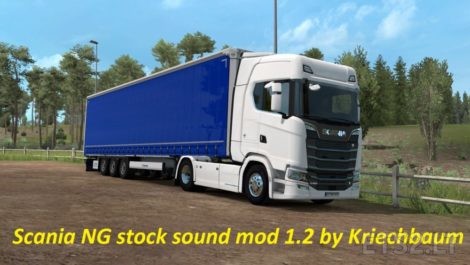 Hello,
I found some better low revs sound videos especially from Kristo Boginski, and so i was able to make my engine sound more realistic. The changes are these ones:
-New sounds samples from 500 to 1600rpm.
-Lowered the air brakes, and blinkers sounds.
Exterior sound is the same since i have nothing new to add on it.
I hope you will enjoy it. Have a good trip 😉
Credits:
kriechbaum, SCS
DOWNLOAD 2 MB