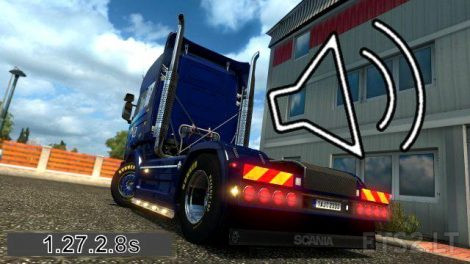 Repairing engine idle audio track for the interior.
Added original Scania sound for interrupting blinker timer.
Update, scripts and sounds for exterior.
Little bit fixes last update.
New sound mode for Scania R, Streamline V8 open exhaust.
Includes newly recorded sounds for indoor and outdoor sound.
(engine, exhaust, turbine, engine brakes, engine under load, unloaded engine).
Credits:
xJxCZ
DOWNLOAD 4 MB